Podcast: Download
Recorded in Canton, OH on February 5, 2014.
The FAA has downgraded India's Airline Safety Rating, and the Hindustan Times is not very happy about it.
A girl thrown from a plane that crashed at San Francisco International Airport died before she was twice run over by fire trucks, according to a city-issued report that contradicted a coroner's finding that the teen survived the crash and was killed by the vehicles.
An ex-TSA "agent" who has been writing an anonymous blog has finally come out of the screening closet, and tells us all about the behind the scenes drama in an article on Politico Magazine. The only thing of interest is the "Insider's TSA Dictionary." Everything else is stuff we've already heard. Just move along through the ineffective screening machine… nothing to see here.
Now, this is brilliant. A Chinese man wines and dines at the China Eastern Airlines First Class Lounge for a year, for free. Listen in to the show to hear how he got away with it.
Justin Bieber continues to embarrass his Canadian homeland. Now, on a chartered private jet, the smoke from his marijuana use causes the pilots to don oxygen masks for much of the flight. Very classy.
It seems that the pilot shortage has arrived earlier and is having a bigger effect than most people imagined. That's good news for all of you prospective professional airline pilots.
Feedback in this episode:
Cold Weather Ops – John from Michigan
Commercial Pilot jobs OTHER than airlines – Luke from Birmingham, England
Red Bull Air Races – Dave Pagliaro
Career Advice – Brent Mueller
Hello from Costa Rica – Gerardo Lòpez
Uniforms – Tha Realist and David Matiz
Why No Boeing 757-100? – Nick Carson
Busy schedule, affect on family – Alan
Ottawa Aviation Services making me (in)famous? – Anthony
Baby, It's Really Cold Up Here! – Nate Peterson
You put my girlfriend to sleep – Carl Banyard
Mad Dog standby compass – Chris
TWA Flight Crew Member employment summary sheet – Larry Wilmott
Cross-controlling the big jet? – Quinn Banas
Aviation logbook – Peter
Similarity between the Asiana crash in SFO and the recent SWA flight that landed in the wrong Dayton airport? – Nir
Awesome Aviation Podcasts You Should Be Listening To!
Problem for many German Airports – Luca Vinciguerra
Pressurization, Pilot PAs, Harvards, and Low Flying – Ray Williams
The Privacy of Potable – Nir
Lakemaid Beer delivery drone grounded by FAA – Paul Ratazzi
Landing at the wrong airport – Erol Yurtkuran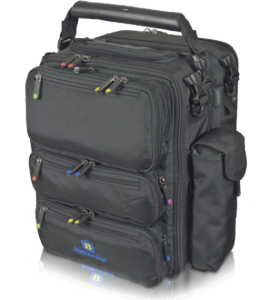 Oh, and don't forget to check out Brightline Bags, the place to get a flight gear bag like mine. And for a limited time, use the Discount Code airlinepilotguy to receive a ten percent discount.
Please check out my Patreon Page if you get a chance. Remember, my "daily" audio message called "Captain's Log" is only available to my Patrons. I hope that some of you will find this service a convenient way to contribute to my coffee fund!
VIDEO

Audible.com Trial Membership Offer – Get your free audio book today!
Give me your review in iTunes!
I'm "airlinepilotguy" on Facebook, and "airlinepilotguy" on Twitter.
feedback@airlinepilotguy.com
(304) 99-PILOT
(304) 997-4568
ATC audio from http://LiveATC.net
Intro/Outro music by Tim Brown, BrownHouseMedia, iStockphoto.com
Copyright © AirlinePilotGuy 2013, All Rights Reserved