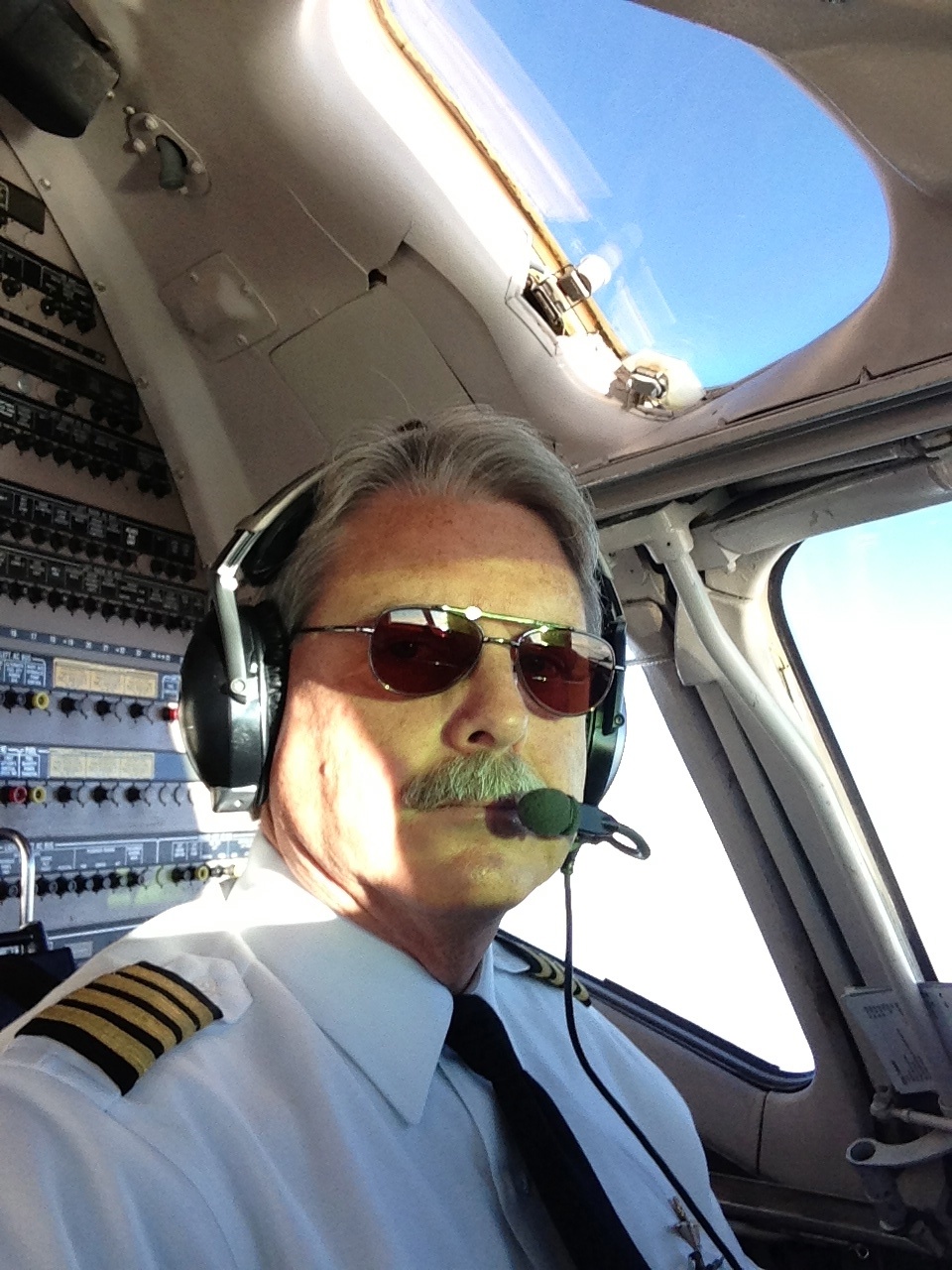 Capt. Jeff
Hey there. My name is Jeff Nielsen, also known as "Capt. Jeff." Let me tell you a little bit about myself. After a little more than seven years serving in the Air Force as a C-141B and T-37 Instructor Pilot, I was hired by a very large, international "legacy" airline (which I refer to as "Acme Air"). My 34 year airline career has included experience in the B-727 (all seats), L-1011 (First Officer), and the "Mad Dog" MD-88/90 (Captain). I was born in Long Beach, CA, moved to Mobile, AL when I was 13, attended Georgia Tech and Auburn University, then joined the Air Force.
So, what is the show about? Well, just listen, it's "the view from our side of the cockpit door", I guess the best way to describe it is that I'm here to express my opinion and perspective as a pilot in the commercial airline industry. I am not an aviation journalist. I am not a travel expert. I cannot tell you anything about frequent flyer programs. There are plenty of great blogs and podcasts that cover that. What can I talk about? Weather and how it pertains to my job, piloting, aviation safety (I graduated from the Accident Investigation and Flight Safety School at the University of Southern California/Norton Air Force Base), layovers, etc. I talk about news in the industry, travel-related stuff, incidents and accidents, and more. The show is not a super-serious one… the APG crew does like to drink a beer or two and have some fun. As I said, just have a listen. I hope you will enjoy the show!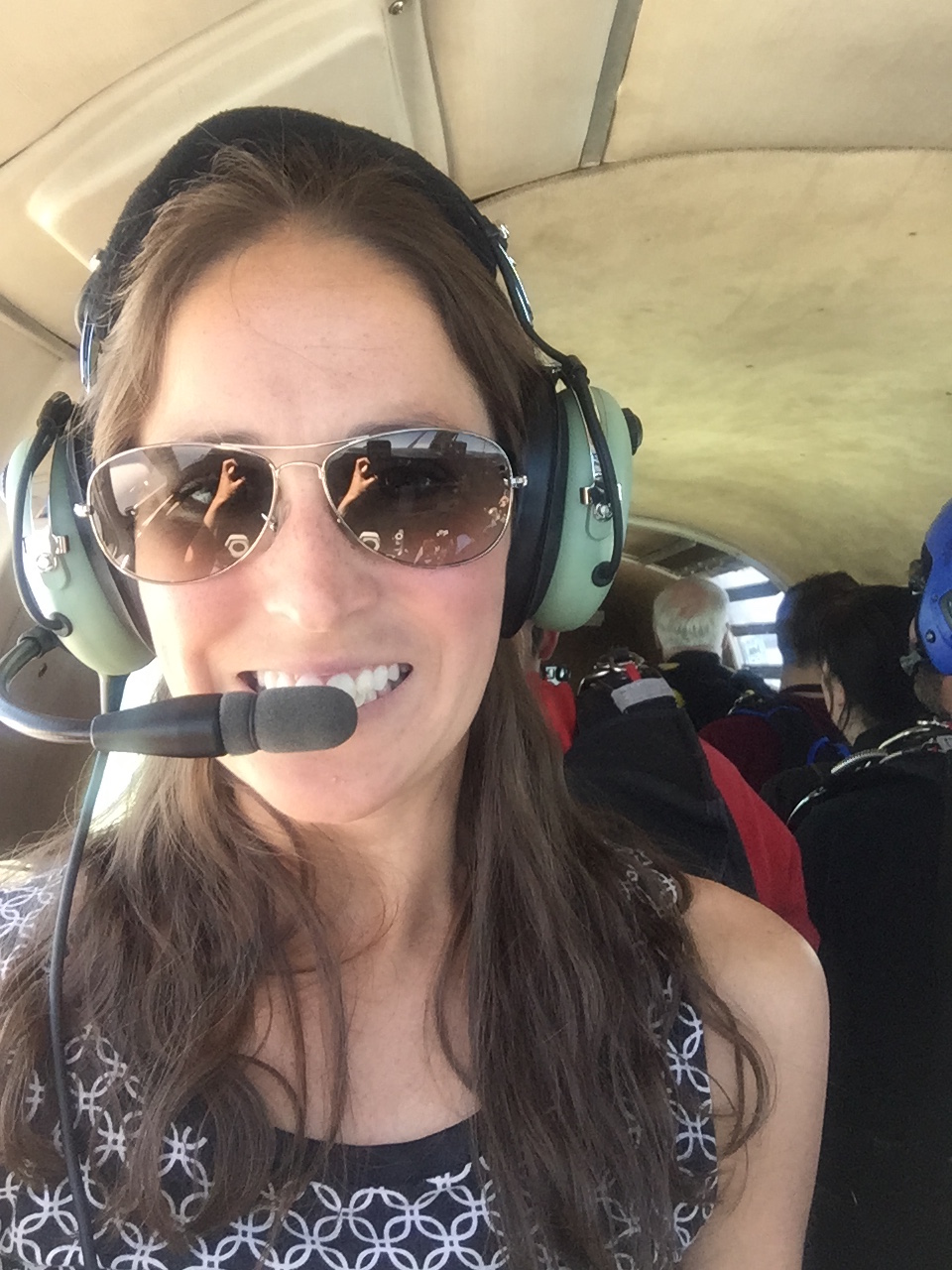 Dr. Steph
My name is Stephanie Plummer and I am neither an airline pilot, nor a guy, but rather a physician in Charlotte, NC – hence, "Dr. Steph."  So, what am I doing here? Well, much of my spare time is consumed by my love of flying and over the past few years, I've earned my private pilots license, instrument rating, and now a commercial pilot's certificate. I also have a single-engine sea rating and hopefully will have a multi-engine rating soon as well. I especially love being a part of this show and the APG community for the lively discussion it creates and the truly global network of pilots and aviation enthusiasts it has brought together.  A little bit more about me: I'm originally from Chicago, IL, but have lived many different places thoughout the US including Salt Lake City, Northern Arizona, and the Philadelphia / South Jersey area before settling in the Carolinas.  If I'm not working or flying, I can be found running, spending time with my dog, Taco, or expanding my knowledge of craft beers, especially IPAs.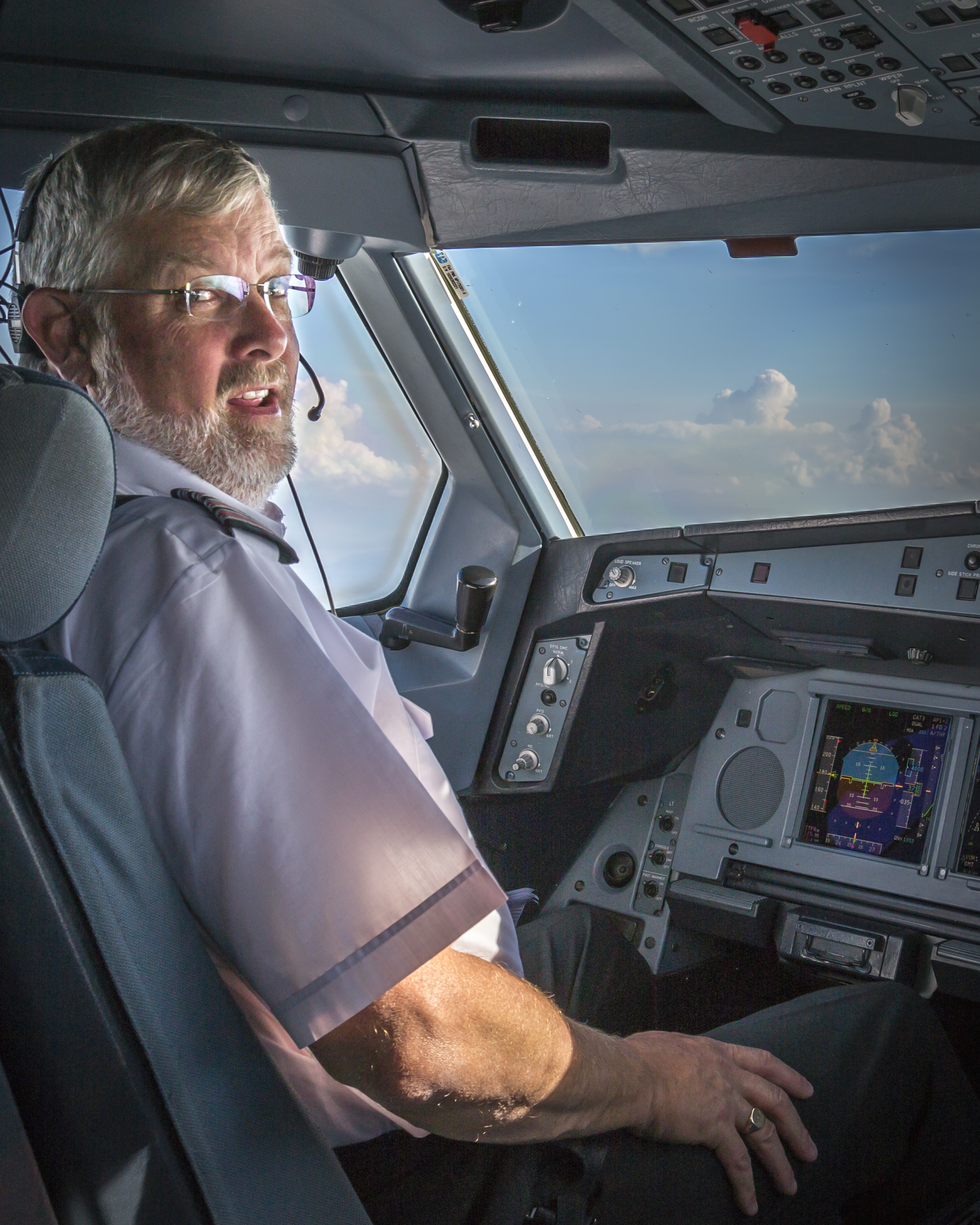 Capt. Nick
Hi you great APGers, its Nick Anderson, perhaps better known as the Old.Pilot here. I'm definitely the oldest of the crew and not too far from retirement after a flying career that started in the '60s. Brought up in England and from an aviation family I began flying in the wood and canvas, open cockpit gliders of the Air Training Corps. Like Jeff, I started my professional career in the military, the Royal Air Force to be precise. I completed jet training on the Jet Provost, Folland Gnat and the Hawker Hunter before getting my sticky mitts on the awesome McDonnell Douglas F4 Phantom, eventually becoming a Qualified Weapons Instructor. My military career moved around a bit and I spent a while as a fast jet QFI on the BAe Hawk before taking up a post with the Royal Australian Air Force on the F18 Hornet. Back with the RAF I completed my time on the BAe Tornado F3.
By the mid '90s I was working with a major long haul airline in the UK on Airbus A340 -300 and -600 variants and now have the A330-300 to contend with as well. My routes take me both East and West and I've seen a lot of world from the Captain's seat of my French Ladies.
So if you have any military questions, any Airbus queries or want to discuss European operations then I'm your man. If I don't know something then, after 42 years of professional flying, you can be sure I know someone who does.
I have an alter ego who is a bit of an old curmudgeon but don't take him too seriously, he has a wry smile and a twinkle in his eye!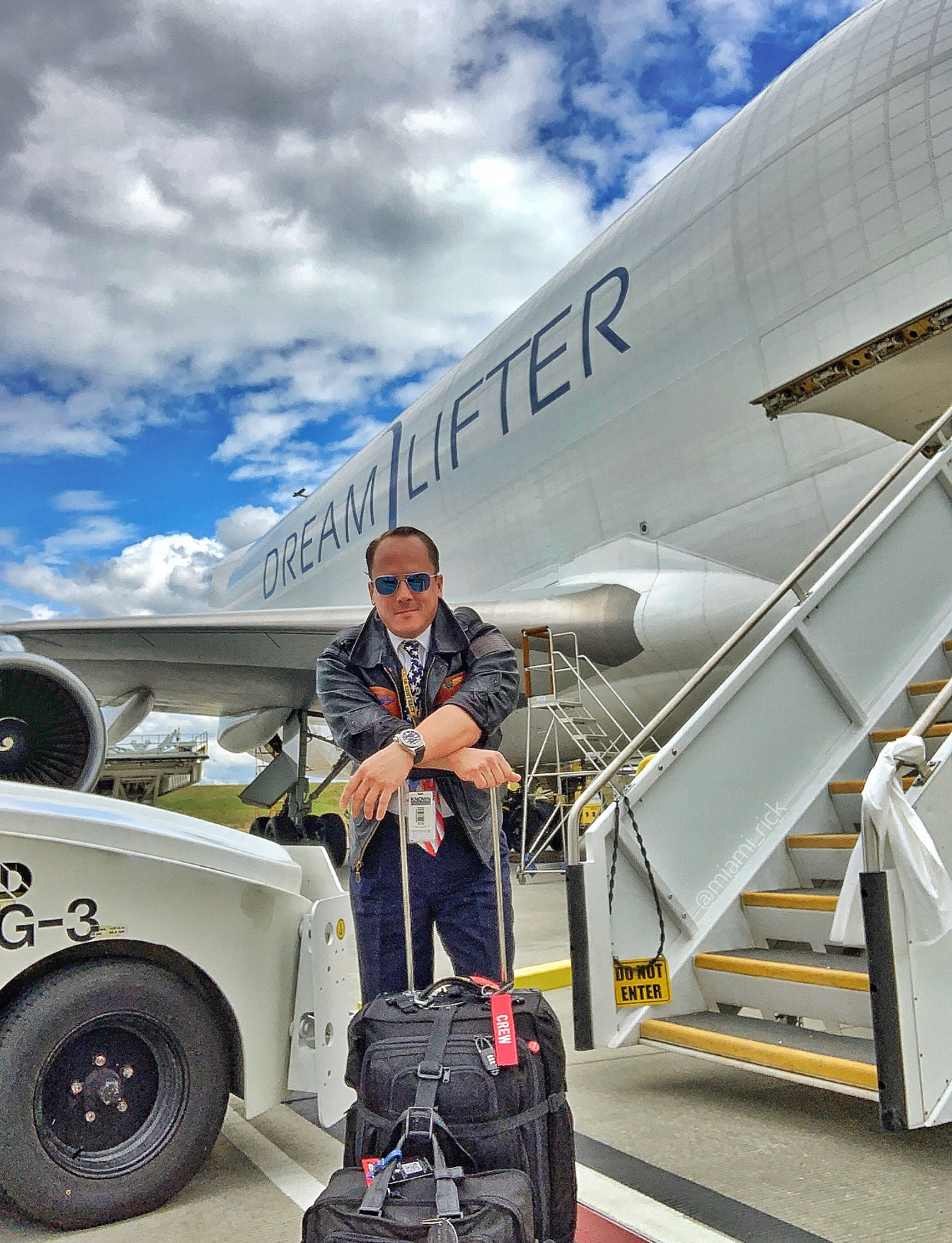 Miami Rick
Hi boys and girls! Miami_Rick here to fill you in on a little bit of who I am and how got here. My aviation career started in my teens and by sixteen, I was a fully fledged and eager young private pilot. It would be more than a while until I'd be able to retake my flying career as high school, college and aviation maintenance school had to come first. Once as a newly minted Airframe and Power Plant mechanic, I was lucky to get right to work performing line maintenance for a now defunct Brazilian carrier on Airbus 310 and MD-11 jets and at the same time, as an apprentice with British Airways on the 747-200 and DC-10. This is when lighting struck and I fell in love with the Queen of the Skies hoping to one day sit at the controls. I also worked a third job part-time as a heavy maintenance mechanic at another now defunct MRO (Maintenance, Repair and Overhaul) outfit focused primarily heavy C and D checks. I saved enough money to put myself through flight school and in one fell swoop went from obtaining my instrument rating to adding my commercial single, commercial multi, CFI, CFII and MEI certifications. I then focused on instruction for a while but ended up flying a small Cessna 206 between South Florida and the Bahamas. It was a very nice paying job at the time and the flying was amazing, but I was hungry for more. Opportunity knocked in 2003 in the form of a phone call inquiring as to whether I'd be interested in flying for an airline in South America. I jumped at the opportunity and went head first into training for the right seat of the mighty Boeing 757/767 series of jets. The learning curve was quite steep as the largest airframe in my logbook at that point had been the C-206. An initial job offer of 2-3 years turned into more than a decade of heavy jet mid-to-long-haul flight experience, both as a First Officer and later on as a young Captain. In 2011, after many years of living overseas and flying the 767, I opted for living back home in Miami and flying the 777 Freighter in exchange for shedding my fourth stripe. I didn't know it at the time, but this one decision turned out to be a critical turning point in my career and the best decision I could have made. The next 5 years were spent on the 777 flying freight around the world and seeing, first hand, a side of the operation that not everyone has access to. Freight flying became my new focus and I've enjoyed every second of it to this day. Opportunity once again knocked in 2016 when my current employer reached out to offer me a position on the 747. I once again went back to school and learned everything there is to know about this majestic and iconic airliner and flew her around the world for 4 fantastic years, fulfilling a childhood dream, before coming back around full circle to my first love, the 767, now on the left side of the center pedestal…again.
I am really happy and thankful to be able to share my passion for flying with folks from walk of life, from student pilots, to private and commercial pilots, to fellow airline pilots. The aviation community is in deed a very small and tight knit one and if I've been able to inspire but one of you, then my work is done.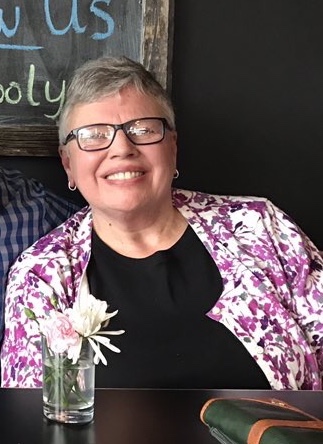 Liz Pyper
Hi APGers, Liz Pyper here. I have zero aviation experience, so Jeff has wisely chosen to ask me to assist in the background of the podcast, helping out with the Production of the weekly "show."
I was born, raised, and have lived all my life in Toronto, Canada. I was fortunate enough to take early retirement in 2009 after a 35 year career in financial services. My love of aviation basically started with my excitement by and admiration of every flying machine I have ever laid eyes on. I find the engineering and physics involved is just amazing and absolutely beautiful.
A few years ago, I was searching around the internet and came upon APG and after listening to my first podcast I was hooked. Jeff, Steph and Rick (at that time) were so informative and entertaining. Then Nick and Dana joined and the crew has just become more diverse and interesting.
I've had the good fortune to meet a number of APG fans and all the APG crew members. If you have the opportunity, I urge you to attend a meet up!
Thanks to Jeff for letting me be a small part of the crew, I feel very honoured. One of my favourite "perks" is being able to preview all the submitted Feedback and even better Nick's Plane Tales.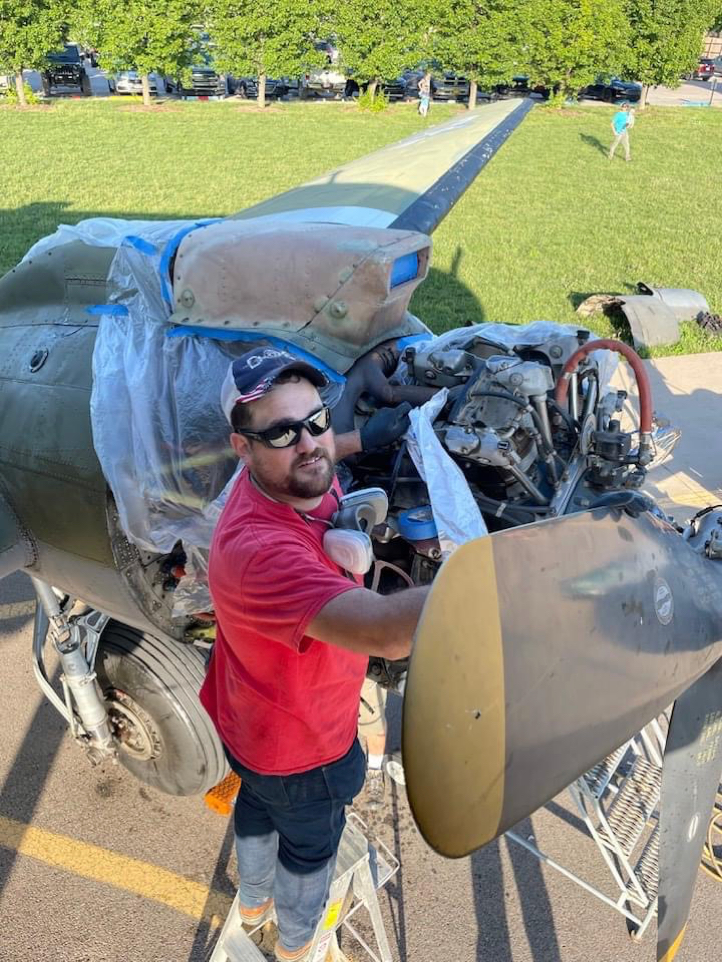 Nick Camacho
Hey folks, this is Nick Camacho; the newest member of the crew. I am not an airline pilot, or professional pilot at all. I grew up in the Air Capital of the World- Wichita, KS; heavily influenced by aviation. After a brief decade spent on the central coast of California to get an engineering degree and starting a career as a mechanical engineer in the aerospace defense sector, I returned to Wichita where I now work and live. I'm currently a Private Pilot with Aircraft Single Engine Land and Aircraft Multi Engine Land ratings, and am working towards Instrument and Commercial ratings, and my A&P certificate. While I will get excited about nearly anything associated with aviation, my main passion is old airplanes. Luscombes, Bonanzas, and DC-3/C-47 types are what I spend most of my time with these days, but I can be easily convinced to play around with anything that has pistons, prop blades, and 100LL.
Don't Be Shy. Get In Touch.