Podcast: Download
Join Captain Nick, Nick Camacho, Producer Liz, and Captain Jeff as they discuss and analyze this week's aviation news and cover your great feedback!
NEWS
Plane Skids Off Runway While Landing at Leeds Bradford Airport
Airline Pilot Indicted for Allegedly Threatening to Shoot the Captain 'Multiple Times' if the Flight was Diverted for a Passenger's Medical Emergency
Edelweiss A320 at Zurich on Oct 27th 2023, Rejected Takeoff
FINAL REPORT – Accident: Thai A333 at Bangkok on Sep 8th 2013, Runway Excursion on Landing
Spirit Airlines Grounds 25 Airbus A320 Jets for Fatigue Inspections
Spirit Suspends New Pilot Training After Tough Quarter, Engine Issue
Indigo A321N at Singapore on Oct 18th 2023, Luggage Was Not Unloaded From Previous Flight
Not a Wing in Sight: Airbus Will Ship Aircraft Parts to the United States Onboard Wind-Powered Vessels
Passengers Smuggle 28 Turtles, a Snake And Other Animals On a Flight to Taiwan And Only Get Caught When They Manage to Escape
GETTING TO KNOW US
Slides associated with this episode's GTKU Segment – Part 1
Slides associated with this episode's GTKU Segment – Part 2
Slides associated with this episode's GTKU Segment – Part 3
Nick's Manchester talk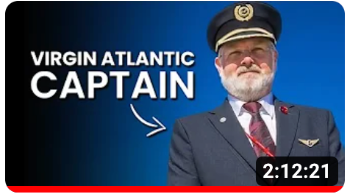 Jeff's Interview on the Farol De Pouso Podcast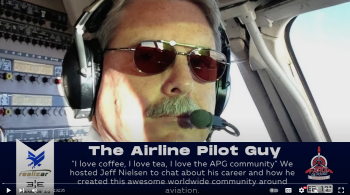 FEEDBACK
Rick – "Prestigious Aviation Competition"
Daniel – Near Miss at KPDX!
Gus – New Yorker Cartoon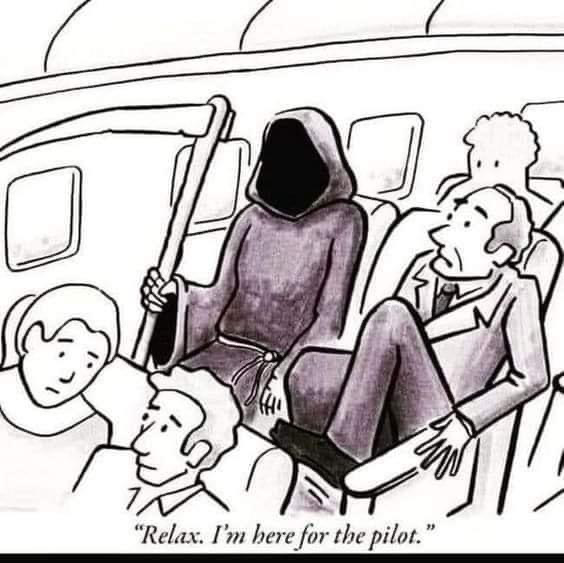 Sean – SQUIRREL!
Peter – Beavers! Planes! Beer!
Alex – VA Benefits and the FAA
Squawk Ident Aviation Podcast
Marcus – Irv Lee's FRTOL UK Exam Prep
Ray – Great ATIS from FAOR (Johannesburg)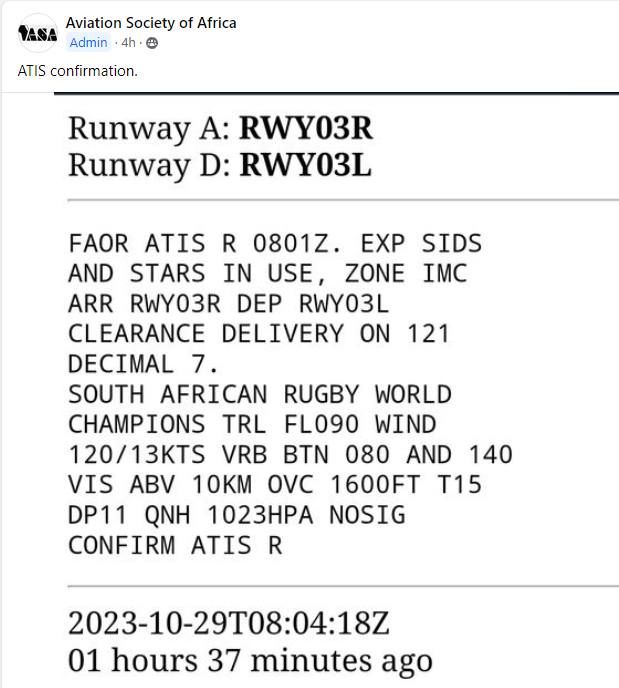 Tim – Too Close for Missiles… Switching to Guns
Paul – Aviation Phonetic Alphabet
VIDEO

Don't see the video? Click this to watch it on YouTube!
ABOUT RADIO ROGER
"Radio Roger" Stern has been a TV and Radio reporter since he was a teenager. He's won an Emmy award for his coverage in the New York City Market.
Currently you can hear his reporting in New York on radio station 1010 WINS, the number one all-news station in the nation.
Nationally you can hear him anchor newscasts on the Fox News Radio Network and on Fox's Headlines 24-7 service on Sirius XM Radio.
In addition Roger is a proud member of and contributor to the APG community.
Give us your review in iTunes!
I'm "airlinepilotguy" on Facebook, and "airlinepilotguy" on Twitter.
feedback@airlinepilotguy.com airlinepilotguy.com


ATC audio from http://LiveATC.net
Intro/outro Music, Coffee Fund theme music by Geoff Smith thegeoffsmith.com
Dr. Steph's intro music by Nevil Bounds
Capt Nick's intro music by Kevin from Norway (aka Kevski)
Doh De Oh by Kevin MacLeod is licensed under a Creative Commons Attribution license (https://creativecommons.org/licenses/by/4.0/)
Source: http://incompetech.com/music/royalty-free/index.html?isrc=USUAN1100255
Artist: http://incompetech.com/
Copyright © AirlinePilotGuy 2023, All Rights Reserved
Airline Pilot Guy Show by Jeff Nielsen is licensed under a Creative Commons Attribution-NonCommercial-ShareAlike 4.0 International License