Podcast: Download
United sends blunt message to its pilots warning about safety. Boeing CEO explains that B-757 is a very small niche market, and you should not expect them to be making any more. Southwest grounds 128 aircraft due to lapsed inspections.
LINKS
How well do you know your airports?
AirplaneGeeks 337 Sky Jinks in the Jet Age
FEEDBACK
Arty Toffanin – First feedback
Janel – Chem trails in Taos
Sport Pilot Dave – UAVs
Nick Carson – Got Drones?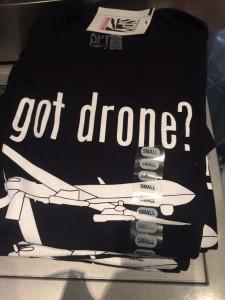 Ray Williams – Scorpions and Autothrust
Han – Bird Control
Sport Pilot David – CG/Trim changes
Larry – O'Hare Taxiways
Bruce – A couple more thoughts on FL370
Passenger Ken – How Crazy Am I to Think I Know Where MH370 Is? — NYMag
Private pilot Arno from Paris – http://www.aeromobil.com/video
Mike Dell – 54 year old B-52 comes back from the boneyard
Larry Wilmott – AMARC (Boneyard)
Rick – Coffee
Ken in TLH – AA Flight Divert to ORD for Crew Duty
Daniel Sinico – Inverted Marriage Proposal
VIDEO


Audible.com Trial Membership Offer – Get your free audio book today!
Give me your review in iTunes!
I'm "airlinepilotguy" on Facebook, and "airlinepilotguy" on Twitter.
feedback@airlinepilotguy.com (304) 99-PILOT (304) 997-4568 airlinepilotguy.com
ATC audio from http://LiveATC.net
Intro/Outro music by Tim Brown, BrownHouseMedia, iStockphoto.com
Copyright © AirlinePilotGuy 2015, All Rights Reserved