Podcast: Download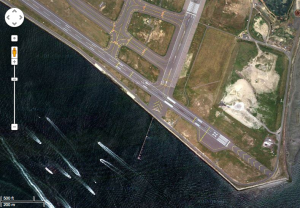 From "Studio 356" in Buffalo, NY, it's the Airline Pilot Guy Show 32! Do you sometimes feel like you live in airplanes? Well, one guy actually does. Could hackers assume control of a B-787? How do airlines spend your airfare? This and much more, including outstanding feedback from Kelly, Chris, Michael, Joe, Kobey, another Michael, SuperDaveMC, and Marianna's iPod!
Man Turns 727 Airplane into His Dream House
Cyber-attack concerns raised over Boeing 787 chip's 'back door'
How Airlines Spend Your Airfare
AA Flight Crosses Runway Without Authorization
BOS Airport Diagram
Google Maps view of BOS
Microsoft Flight Simulator add-on "Fly the Maddag"
Robert Zemekis' new film "Flight"
COOL!!! Flughafen Knuffingen You gotta see this!
I'm "Capt. Jeff" on Facebook, and "airlinepilotguy" on Twitter.
feedback@airlinepilotguy.com
(304) 99-PILOT
(304) 997-4568
ATC audio from http://LiveATC.net
Intro/Outro music by Tim Brown, BrownHouseMedia, iStockphoto.com
USAF Airmen of Note
Copyright © AirlinePilotGuy 2011, All Rights Reserved