Podcast: Download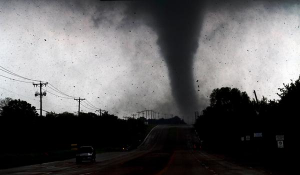 Outbreak of tornadoes in the Dallas area snarls airline schedules and damages over 100 airplanes, hard landing and more in DEN, flight attendant dies from heart attack in flight, listener feedback and more.
Tornadoes and hail hit DFW, damaging over 100 aircraft and snarling airline schedules
Express Jet 5912 Hard Landing/Short Landing at DEN, smoke in cabin
Delta 1252 Medical Emergency, F/A Dies of Massive Heart Attack in flight
JetBlue 191 Co-Pilot Doesn't Consider Himself a Hero
Behavior concerns: Delta pulls attendant off flight
TSA screener at JFK 'hurled hot coffee at American Airlines pilot who told her to stop swearing
I'm "Capt. Jeff" on Facebook, and "airlinepilotguy" on Twitter.
feedback@airlinepilotguy.com
(304) 99-PILOT
(304) 997-4568
ATC audio from http://LiveATC.net
Intro/Outro music by Tim Brown, BrownHouseMedia, iStockphoto.com
USAF Airmen of Note
Copyright © AirlinePilotGuy 2011, All Rights Reserved