Podcast: Download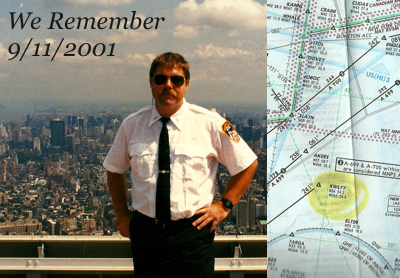 A tribute to the ten year anniversary of the terrorist attacks of September 11, 2001. Eternal rest grant unto them, O Lord, and let perpetual light shine upon them. May the souls of the faithful departed, through the mercy of God, rest in peace. Amen.
Links discussed in this episode
The 9/11 Tapes: The Story in the Air
I'm "Airline Pilot Guy" on Facebook, and "airlinepilotguy" on Twitter.
feedback@airlinepilotguy.com
(304) 99-PILOT
(304) 997-4568
ATC audio from http://LiveATC.net
Intro/Outro music by Tim Brown, BrownHouseMedia, iStockphoto.com
Copyright © AirlinePilotGuy 2011, All Rights Reserved