Podcast: Download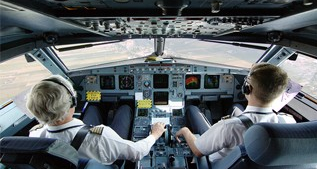 Live, from Norfolk, VA, it's the Airline Pilot Guy Show! More talk about re-thinking the role of automation in airline cockpits, and placing more emphasis on manual flying skills during training. Pilot bathroom breaks, hurricanes, earthquakes, FAA Flight Deck Program for controllers, and more!!!
Feedback from Lisa, Erich, Brian, Renato, Pattrawut, Michael, Chris, Luis, Mike, Ken, and Jeff.
Links discussed in this episode
AMA web site


AviationWeather.gov
ADDS
Meteo Total
Unisys Weather
Chris and Tanya's Life On Fire Podcast
I'm "Airline Pilot Guy" on Facebook, and "airlinepilotguy" on Twitter.
feedback@airlinepilotguy.com
(304) 99-PILOT
(304) 997-4568
ATC audio from http://LiveATC.net
Intro/Outro music by Tim Brown, BrownHouseMedia, iStockphoto.com
Copyright © AirlinePilotGuy 2011, All Rights Reserved