Podcast: Download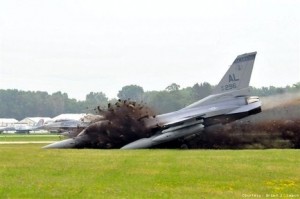 Live, from New York City, it's the Airline Pilot Guy Show! Topics discussed on this show include the BEA's 3rd Preliminary Report on the crash of AF 447; suspect investigated may be American folklore hero D.B. Cooper; and Alabama Air National Guard F-16 runway excursion at Oshkosh.
Feedback from Dan and Greg.
Kulula Airlines Whacky Airplane Paint Schemes
I'm "Airline Pilot Guy" on Facebook, and "airlinepilotguy" on Twitter.
feedback@airlinepilotguy.com
(304) 99-PILOT
(304) 997-4568
ATC audio from http://LiveATC.net
Intro/Outro music by Tim Brown, BrownHouseMedia, iStockphoto.com
Copyright © AirlinePilotGuy 2011, All Rights Reserved