Podcast: Download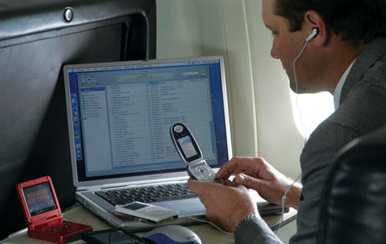 Do Personal Electronic Devices (PEDs) really affect aircraft communications and navigation systems? Capt. Jeff is not convinced.
How just ONE mobile phone can  make a plane crash, leaked study reveals 
LightSquared broadband: a threat to GPS?
Incident: United Airlines B752 near San Francisco on Jun 10th 2011, smoke in cabin
Anthony Weiner's Weinergate Scandal Prompts Spirit Airlines Sale
United/Continental Pilots Split on Training Simulators
Frontier Refuses Quadriplegic (Feedback from Shelly Kelly)
Shelly Kelly – Of Sound Mind and Spirit
Fatigue – (feedback from Debbie Post)
Brain Science Podcast
"Brain Rules" with John Medina (BSP 37)
GINGER CAMPBELL, MD
John Medina, PhD
Feedback from Brian in Houston
Audio Feedback from Sean McCarney
JustaCatholicDad.com
Feedback from Rui Silva
I'm "Airline Pilot Guy" on Facebook, and "airlinepilotguy" on Twitter.
feedback@airlinepilotguy.com
(304) 99-PILOT
(304) 997-4568
ATC audio from http://LiveATC.net
Intro/Outro music by Tim Brown, BrownHouseMedia, iStockphoto.com
Copyright © AirlinePilotGuy 2011, All Rights Reserved